Dott.ssa REBECCA SPITZMILLER
Qualifica
Ricercatore universitario
Settore Scientifico Disciplinare
IUS/02
Telefono
0657332530
Cellulare aziendale
81103
Email
rebecca.spitzmiller@uniroma3.it
Indirizzo
Via Ostiense 161
Struttura/Afferenza

Dipartimento di Giurisprudenza

Altre informazioni
Sito web personale
Curriculum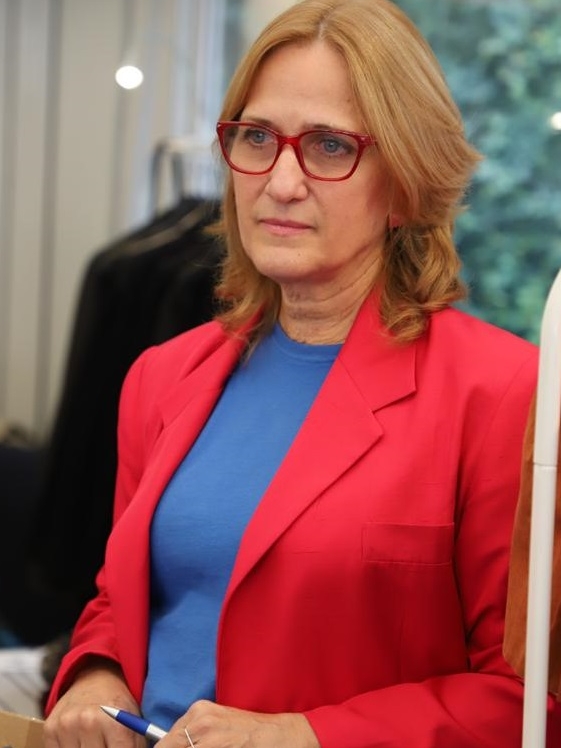 Qualora le informazioni riportate a lato risultino assenti, incomplete o errate leggi le seguenti istruzioni
Per telefonare da un edificio dell'Ateneo all'altro SE il numero unico inizia con "06 5733xxxx" basta comporre le ultime quattro cifre del numero esteso.
Profilo
INSEGNAMENTI
Prodotti della ricerca
Avvisi
Ricevimento e materiale didattico
Profilo
Titoli e cariche
Rebecca Spitzmiller è Ricercatore in Diritto Comparato all'Università degli Studi Roma Tre dal 2008; ed è Professore aggregato del corso "International Business Contracts." Dal 2009 al presente, Coordinatore del programma Studying Law at Roma Tre (si veda: http://studylaw.uniroma3.it/) all'Università degli Studi Roma Tre, Dipartimento di Giurisprudenza.
Nel 2018, Il Presidente della Repubblica, Sergio Mattarella, ha conferito alla prof.ssa Rebecca Jean Spitzmiller, l'onorificenza di Ufficiale dell'Ordine al Merito della Repubblica Italiana per il suo impegno nella terza missione. É stata Visiting Professor at Nova Southeastern University Shepard Broad College of Law nel 2016.
Ha superato l'esame di stato dell'Ordine degli avvocati dello stato di New York nel 1990, ed è membro dell'Ordine degli Avvocati dello stato della Florida dal 1985, anno in cui ha conseguito il titolo di Juris Doctor, con lode, presso la Nova University Shepard Broad School of Law, a Fort Lauderdale, Florida, USA. É stata un Publishing Staff Member del Nova Law Review. Ha conseguito il Bachelor of Arts in Education presso la Florida Atlantic University, Boca Raton, Florida USA nel 1978 e l'Associate of Arts presso la University of Florida, Gainesville, Florida USA nel 1975.
Didattica
Professore Aggregato del corso International Business Contracts dal 2012. Nel 2019 ha introdotto nel Dipartimento di Giurisprudenza un nuovo insegnamento, (clinica legale), Street Law.
Nel 2016 è stata Visiting Professor presso la Nova Southeastern University Shepard Broad College of Law, dove ha insegnato Introduction to European Tort Law: Focus on the Italian Context nel contest programma del doppio titolo fra tale law school e il Dipartimento di Giurisprudenza, Università degli Studi Roma Tre.
Dal 2001 al 2013 ha insegnato Public International Law e Legal English nel Master in Diritto Europeo presso il Dipartimento di Giurisprudenza, Università degli Studi di Roma Tre.
Da 2005 al 2008 Adjunct Professor presso The American University of Rome, dove ha insegnato Business Law, International Business Law, e International Law.
Dal 1986 al 2007 docente presso la Scuola Superiore della Pubblica Amministrazione, Presidenza del Consiglio dei Ministri; Link Campus, University of Malta, Roma; e la John Cabot University, Roma.
Ricerca
Rebecca Spitzmiller è autore delle monografie Selected Areas of Italian Tort Law: Cases and Materials in a Comparative Perspective e Consumer Protection, Standards and Antitrust Law in the EU and US: A Comparative Review. Gli argomenti trattati nei vari articoli, contributi in volumi e presentazioni a convegni includono diritto della concorrenza, diritto dei consumatori, libertà di assemblea, diritto della famiglia, procedura penale, sussidiarietà e cura dei beni comuni, e il tema della formazione legale – tutti analizzati in una prospettiva comparatistica. Ha tradotto il libro "I sentieri del giurista sulle tracce della fraternità" a cura di Adriana Cosseddu, dall'italiano all'inglese: "The Role of Fraternity in Law: A Comparative Legal Approach", (ed.), Routledge, 2021.