Prof.ssa MICAELA LOTTINI
| | |
| --- | --- |
| Qualifica | Professore Associato |
| Settore Scientifico Disciplinare | IUS/10 |
| Cellulare aziendale | 88011 |
| Email | micaela.lottini@uniroma3.it |
| Indirizzo | Via Ostiense 161 |
| Struttura/Afferenza | Dipartimento di Giurisprudenza |
| Altre informazioni | Curriculum |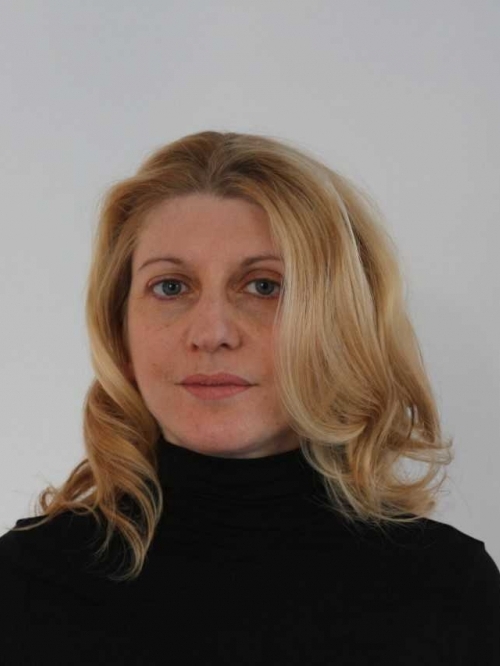 Qualora le informazioni riportate a lato risultino assenti, incomplete o errate leggi le seguenti istruzioni
Per telefonare da un edificio dell'Ateneo all'altro SE il numero unico inizia con "06 5733xxxx" basta comporre le ultime quattro cifre del numero esteso.
Profilo
INSEGNAMENTI
Prodotti della ricerca
Avvisi
Ricevimento e materiale didattico
Profilo
Titoli e cariche
Micaela Lottini è professore associato di diritto amministrativo. Ha conseguito la laurea in giurisprudenza presso l'Università degli Studi di Roma "La Sapienza", con votazione 110/110, discutendo una tesi, in Diritto Amministrativo, dal titolo: "Le tutele giustiziali in Italia e in Gran Bretagna". Nell'a.a. 1994/1995: nell'ambito del Programma Erasmus, trascorre un anno accademico (26 settembre 1994 - 17 giugno 1995), presso il Department of Law, University of Sheffield (GB), sotto la direzione del Prof. Ian Harden. Il 4 dicembre 2003 consegue il Dottorato di ricerca in Diritto Amministrativo (XV ciclo), presso la Facoltà di Giurisprudenza, Università degli Studi "Roma Tre", discutendo una tesi dottorale dal titolo: "I limiti del mercato fra diritto comunitario e diritto italiano", con il Prof. Guido Corso. E' titolare del Corso (in lingua inglese) di State and Market in European Union Law, ma ha svolto attività di insegnamento e riceca presso l'Università LUISS- Guido Carli, l'Università degli Studi Internazionali di Roma (UNINT – già LUSPIO) e presso altre istituzioni pubbliche e private. E' stata visiting scholar presso il Centre of European Law, King's College (London), il Department of Government, University of Manchester (GB); la University of Pennsylvania Law School, Philadelphia, USA; Per l'a.a. 2009-2010, è stata Visiting Fellow, presso il Robert Schuman Centre – European University Institute (Firenze). Dal novembre del 2017 è membro della Collaborative Research Network (CRN), 'Effective Enforcement in EU Law and Policy', www.euenforcement.com; dal luglio 2010 (a tutt'oggi): è membro della Rete Internazionale di Ricerca ReNEUAL ("Research Network on EU Administrative Law") – Working Group 4 on Information Management. Nel 2016 ha partecipato alla redazione del primo risultato della ricerca: G. della Cananea, D.U. Galetta, H.C.H. Hofmann, J-P. Schneider e J. Ziller (a cura di), Codice RENEUAL del procedimento amministrativo dell'Unione europea, Editoriale Scientifica, Napoli, 2016.
Didattica
La Professoressa Lottini è titolare del corso 'State and market in EU law' e dell'attività formativa 'La tutela del benessere degli animali: riflessioni e prospettive'
Ricerca
I settori di ricerca interessano sia il diritto amministrativo che il diritto europeo. Le ultime pubblicazioni sono:
Principio di autonomia istituzionale e pubbliche amministrazioni nel diritto dell'Unione Europea, Giappichelli, Torino, 2017.
The SOLVIT network and the effective enforcement of EU law: what is new?, in S. Drake and M. Smith (edited by), "New Directions in the Effective Enforcement of EU Law and Policy", Edward Elgar Publishing, Cheltenham, 2016, pp. 130-151;
Il Compliance package e la corretta attuazione del diritto europeo: novità e riforme, in "Cultura e Diritti", 3, 2018, pp. 59-76;
Il benessere degli animali e il diritto dell'Unione Europea, in "Cultura e Diritti", 1/2, 2018, pp. 11-33;
(con Giorgio Gallo) Le iniziative a garanzia del benessere degli animali tra ordinamento interno ed ordinamento europeo: la EU Platform on animal welfare e il Garante degli animali, in "Cultura e Diritti", 1/2 , 2018, pp. 103-120;
The European Professional Card: a new single market governance tool, in "Rivista Italiana di Diritto Pubblico Comunitario", 5, 2017, pp. 1254-1268;
La tutela degli animali d'affezione tra diritto italiano ed europeo, (nota a TAR Puglia – Bari, sez. II, n. 164/2017) in "Rivista Quadrimestrale di Diritto dell'Ambiente", 1, 2017, pp.104-120.