Prof.ssa GIOVANNA CAPITELLI
| | |
| --- | --- |
| Qualifica | Professore Ordinario |
| Settore Scientifico Disciplinare | L-ART/04 |
| Cellulare aziendale | 81381 |
| Email | giovanna.capitelli@uniroma3.it |
| Indirizzo | Via Ostiense 234 |
| Struttura/Afferenza | Dipartimento di Studi Umanistici |
| Altre informazioni | Curriculum |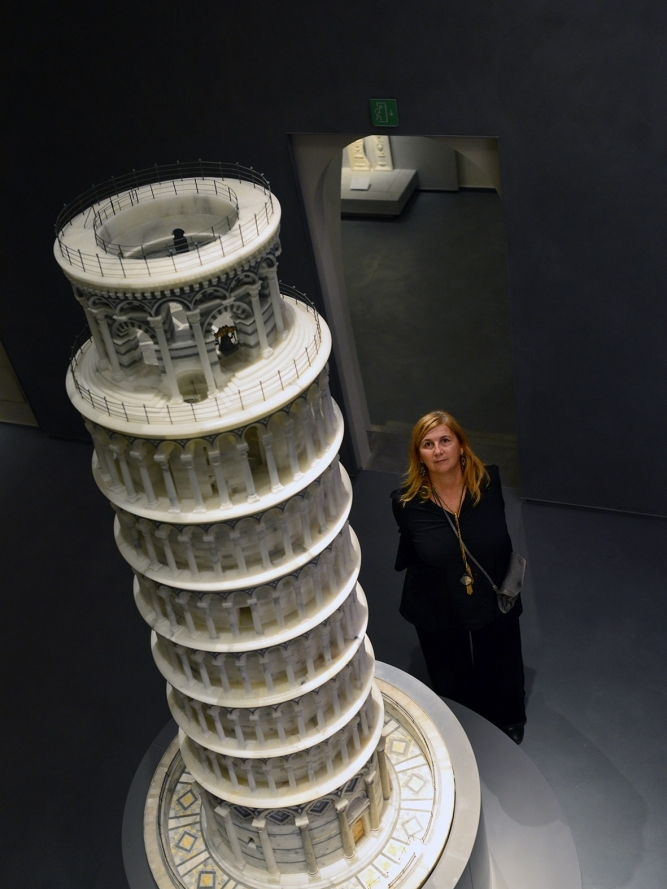 Qualora le informazioni riportate a lato risultino assenti, incomplete o errate leggi le seguenti istruzioni
Per telefonare da un edificio dell'Ateneo all'altro SE il numero unico inizia con "06 5733xxxx" basta comporre le ultime quattro cifre del numero esteso.
Profilo
INSEGNAMENTI
Prodotti della ricerca
Avvisi
Ricevimento e materiale didattico
Profilo
Titoli e cariche
Giovanna Capitelli è professore associato di Storia dell'arte moderna dal 2006. Ha conseguito l'abilitazione scientifica a professore di prima fascia nel settore concorsuale 10/B1.
Laureata in Lettere e Filosofia, indirizzo storico-artistico all'Università di Roma " La Sapienza" (1992) e qui specializzatasi in Storia dell'arte medievale e moderna (1995), dottore di ricerca all'Università Roma Tre (2000), è stata borsista del NUFFIC olandese presso l'Università di Leida (1994), del Ministero degli Affari Esteri presso la Vrije Universiteit di Bruxelles (1993), dell'Accademia dei Lincei-Royal Academy (2003), Leverhulme Visiting Professor all'Università di Durham, UK (2012), Visiting Professor alla Federal University di Kazan, RU (2014), chercheuse invitée all'Institut National d'Histoire de l'Art (INHA, Parigi, 2018).
Didattica
Specialista della cultura figurativa europea del Seicento e dell'Ottocento, di storia sociale dell'arte, di geografia artistica, di storia del patronage, del collezionismo e del museo, insegna Fondamenti di Letteratura artistica per la laurea triennale, Storia dell'arte fiamminga e olandese e Museologia per la laurea magistrale.
Ha coordinato e diretto alcuni progetti di ricerca, fra i quali: The Woman Reader in Italian Literature and Visual Arts in the Nineteenth Century (con Olivia Santovetti, University of Leeds, The British Academy/Leverhulm Small Grant); Roma fuori di Roma: L'esportazione d'arte moderna in Europa e nel Nuovo Mondo. 1775-1870 (PRIN 2008, 2009-2012, con Liliana Barroero e Fernando Mazzocca); La pittura di storia in Italia. 1775-1870 (PRIN 2005, 2006-2008, con Liliana Barroero e Fernando Mazzocca); Presenze di artisti fiamminghi e olandesi in Calabria in età moderna; Arte dell'Ottocento in Calabria.
Ha partecipato all'ideazione e alla realizzazione di alcune mostre, fra le quali: Maestà di Roma da Napoleone all'Unità d'Italia, Roma, Scuderie del Quirinale e Galleria Nazionale d'Arte Moderna, 2003; El Palacio del Rey Planeta. Felipe IV y el Buen Retiro, Madrid, Prado, 2005, Nel segno di Ingres, Siena, Complesso di Santa Maria della Scala, 2007; Le peuple de Rome, Ajaccio, Musée Fesch, 2013 (con Olivier Bonfait), Louis Finson interprete di Caravaggio, Napoli, Gallerie d'Italia, 2013 (con Cristina Terzaghi, Giuseppe Porzio, Antonio Denunzio); Roma en México / México en Roma: Las academias de arte entre Europa y Nuevo Mundo (1843-1867), Museo Nacional de San Carlos, Città del Messico, 2018-2019 (con Stefano Cracolici, University of Durham).
Ha ideato e organizzato numerosi convegni fra cui: Fiamminghi al Sud. Oltre Napoli (2018, con Tania de Nile e Arno Ditte, NIR, Roma); World Art History. Com'è, come si fa? (2018); Il mercato dell'arte in Italia intorno al 1900. Protagonisti, archivi, fotografie.Mercanti, collezionisti e conoscitori nella Roma sabauda (1870-1915) (2017, con Andrea Bacchi e Costanza Caraffa); Another Horizon. Northern Painters in Rome. 1814-1870 (2014, con Martin Olin, Liliana Barroero e Tiziano Antogniozzi); Corrispondenze d'artista. Roma e l'Europa (XVIII-XIX secolo) 2014, con Maria Pia Donato, Carla Mazzarelli, Susanne Meyer, Ilaria Miarelli Mariani, Serenella Rolfi; Le arti a Roma nell'Ottocento. Ricerche in corso (2014, con Stefano Cracolici); El sistema de las artes, con Amaya Alzaga Ruiz e Maria Pia Donato le giornate internazionali di studio Cartas de artistas entre España, América y Europa en el siglo XIX, che si sono tenute a Madrid, al Museo Lazaro Galdiano (2019), etc.
È membro del collegio del dottorato internazionale in Studi Umanistici "Testi, saperi, pratiche: dall'antichità classica alla contemporaneità" dell'Università della Calabria, del Comitato Scientifico del Seminario de Historia del Arte, Cile/ Brasile/ Italia, del Center for Visual Arts and Cultures e dello Steering Committee del Zurbarán Centre for Spanish and Latin American Art dell'Università di Durham (UK); del Consiglio Scientifico dell'Istituto Centrale per la Grafica, Roma; del Consiglio Direttivo della Fondazione Luigi Spezzaferro; del Comitato Scientifico delle riviste «Studi di Storia dell'arte» e «Archivum Historiae Pontificiae»; è socia della sezione italiana del Comité internationale d'histoire de l'art, dell'ICOM Italia, della Consulta Universitaria di Storia dell'arte e della Società Italiana di Storia della Critica d'Arte.
Dal 1999 al 2019 ha lavorato presso l'Università della Calabria, Dipartimento di Studi Umanistici, Arcavacata di Rende (Cs), dove ha a lungo coordinato il corso di laurea magistrale in Storia dell'arte.
Ricerca
Studia la Roma cosmopolita degli artisti in età di Restaurazione e gli artisti fiamminghi e olandesi in Italia nel Seicento.
I suoi principali campi d'interesse comprendono la cultura figurativa del Seicento olandese, la pittura europea del XVII secolo, il sistema delle arti del XIX secolo in Europa e nelle Americhe, la storia del collezionismo e del mercato dell'arte, il Museo contemporaneo.
Dirige, insieme a Maria Pia Donato (ENS, Parigi), il progetto di ricerca Lettres d'artiste. Pour une histoire transnationale de l'art. XVIII-XIX siécles, cofinanziato dall'École française de Rome (2017-2021).
Dirige, insieme a Fernando Guzmán (Universidad Alfonso Ibañez di Santiago del Cile, e con la collaborazione di Elisabetta Pallottino, Università degli studi Roma Tre), il programma di mobilità internazionale Italia-Cile: Italian models in the renovation of sacred space in Chile during the 19th century finanziato (partecipazione a bando selettivo) dal Ministero degli Affari Esteri e della Cooperazione Internazionale italiano (2018-2020)
Dirige insieme a Stefano Cracolici (University of Durham, UK) il progetto Rome in the Word in the 19th century.
È membro del progetto di ricerca Epistolarios de artistas y literatos españoles del siglo XIX (Ref. HAR2017-88765-P), che è finanziato dal Ministerio de Economia y Competitividad de España, diretto da Amaya Alzaga, UNED, con la partecipazione di Museo del Prado, Museo Lazaro Galdiano, Madrid, e dell'Università della Calabria