Prof. MICHELE ZAMPILLI
Qualifica
Professore Associato
Settore Scientifico Disciplinare
ICAR/19
Telefono
0657332935
Cellulare aziendale
82437
Email
michele.zampilli@uniroma3.it
Indirizzo
Via della Madonna dei Monti 40
Struttura/Afferenza

Dipartimento di Architettura

Altre informazioni
Sito web personale
Curriculum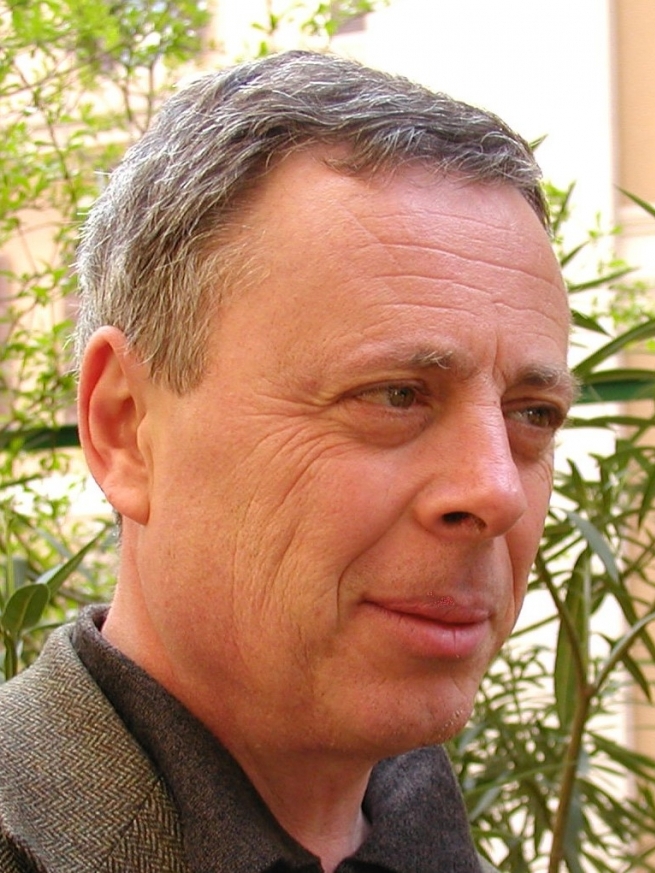 Qualora le informazioni riportate a lato risultino assenti, incomplete o errate leggi le seguenti istruzioni
Per telefonare da un edificio dell'Ateneo all'altro SE il numero unico inizia con "06 5733xxxx" basta comporre le ultime quattro cifre del numero esteso.
Profilo
INSEGNAMENTI
Prodotti della ricerca
Avvisi
Ricevimento e materiale didattico
Profilo
Titoli e cariche
Professore associato in restauro
Abilitato a professore ordinario dal 6/11/2018
Didattica
Docente del Labororatorio di Restauro della Laurea Triennale in Scienze dell'Architettura.
Docente del Laboratorio di Restauro Urbano della Laurea Magistrale in Architetture-Restauro.
Docente del Master in "Restauro architettonico e cultura del patrimonio" e coordinatore del Laboratorio di Progettazione.
Docente del Master biennale in "Culture del patrimonio".
Docente del Master "ReUHREF Recovery of Urban Heritage and Real Estate Finance".
Nell'ambito dei corsi universitari ha organizzato numerosi workshops sul riconoscimento dei caratteri architettonici e costruttivi dei centri storici. Tra questi, si segnala quello che si svolto a Cusco (Perù) nel settembre 2008 svolto in collaborazione con varie istituzioni peruviane nel quale sono stati coinvolti 40 studenti, 20 italiani e 20 peruviani. I risultati di questa esperienza sono pubblicati nel volume a cura di M. Zampilli, Cusco Perù. Studi e ricerche per il manuale del recupero del centro storico. Estuddios y investigaciones por el manual de la recuperación del centro historico.
Nel mese di agosto 2010 ha partecipato al corso di formazione in restauro urbano del centro storico di Izalco svolto in collaborazione tra l'IILA e l'Università Nazionale del Salvador in El Salvador.
Ha svolto lezioni, seminari e conferenze in diverse sedi internazioni. Tra queste: Cina, Russia, Spagna, Argentina, Perù, Guatemala.
Ricerca
Da gennaio 2018 è responsabile scientifico del gruppo di lavoro del Dipartimento di Architettura incaricato dal Comune di Arquata del Tronto (AP) per l'esecuzione degli studi propedeutici alla ricostruzione del capoluogo e dei centri storici del comune danneggiati e distrutti dal terremoto del 2016 (attività in corso).
Dal 2007 è responsabile di una ricerca sull'edilizia storica soggetto a rischio sismico nella regione sud andina del Perù ed è coordinatore di vari progetti didattici e di ricerca in America Latina. In particolare, dal maggio 2008 alla fine del 2009 è stato responsabile scientifico del Progetto di ricostruzione e riqualificazione urbana dei centri di Castrovirreyna e Huaytarà nella regione di Huancavelica in Perù danneggiati dal terremoto del 15 agosto 2007. I risultato di questa esperienza sono contenuti nel volume a cura di M. Zampilli Progetto Perù 2008-09. Piani e progetti per il recupero di Castrovirreyna e Huaytarà danneggiate dal terremoto del 15 agosto 2007, Aracne Editrice, Roma 2012.
E' stato responsabile scientifico della convenzione tra il Comune di Roma e il DIPSA per la redazione del Manuale delle pavimentazioni pubbliche del centro storico di Roma.
E' responsabile scientifico della ricerca dipartimentale, in collaborazione con la Sovrintendenza Capitolina dal titolo: Le Mura Aureliane: conoscenza, ricognizione, progetto.