Dott. DOMENICO FIORMONTE
| | |
| --- | --- |
| Qualifica | Ricercatore universitario |
| Settore Scientifico Disciplinare | SPS/08 |
| Telefono | 0657338602 |
| Cellulare aziendale | 81120 |
| Email | domenico.fiormonte@uniroma3.it |
| Indirizzo | Via Gabriello Chiabrera 199 |
| Struttura/Afferenza | Dipartimento di Scienze Politiche |
| Altre informazioni | Curriculum |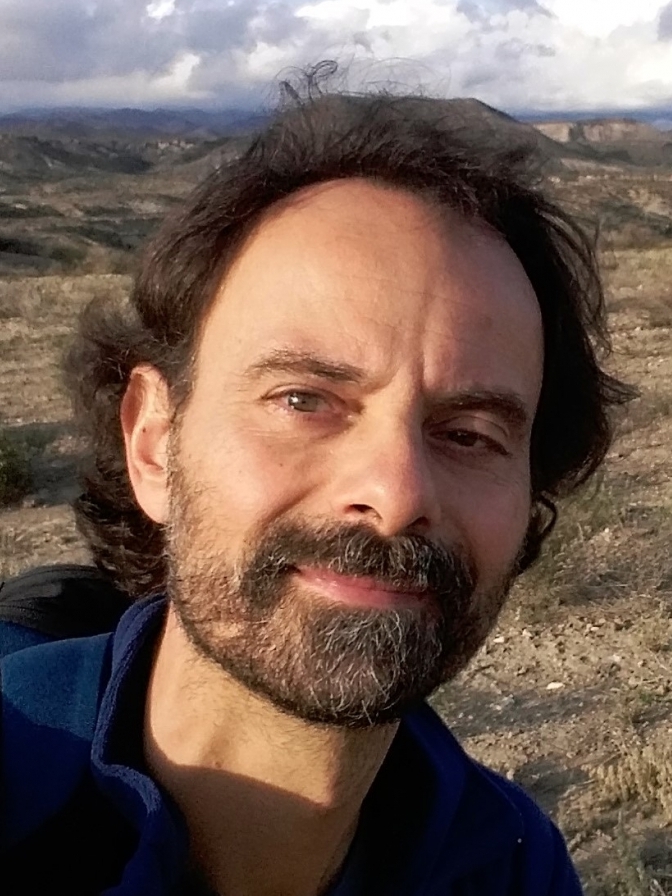 Qualora le informazioni riportate a lato risultino assenti, incomplete o errate leggi le seguenti istruzioni
Per telefonare da un edificio dell'Ateneo all'altro SE il numero unico inizia con "06 5733xxxx" basta comporre le ultime quattro cifre del numero esteso.
Profilo
INSEGNAMENTI
Prodotti della ricerca
Avvisi
Ricevimento e materiale didattico
Profilo
Ricerca
Domenico Fiormonte è ricercatore confermato in Sociologia dei processi culturali e comunicativi (SPS/08). Ha conseguito il dottorato (PhD) presso la School of European Languages and Cultures dell'Università di Edimburgo, dove nel 1996 ha fondato l'archivio Digital Variants e avviato la serie di seminari internazionali Computer, Literature, and Philology. Nel biennio 2007-09 è stato responsabile dell'unità di ricerca di Roma Tre del PRIN "Content Organization, Propagation, Evaluation and Reuse through Active Repositories". Fra i risultati di questa ricerca interdisciplinare si segnala la curatela del volume Canoni liquidi. Variazione culturale e stabilità testuale dalla Bibbia a Internet (Napoli 2011). È fra i fondatori del gruppo di ricerca interdisciplinare New Humanities finanziato dall'Università Roma Tre nell'ambito dei progetti di internazionalizzazione (2012-2014). Da settembre 2014 a Marzo 2015 è stato scientist-in-charge per conto di DigiLab La Sapienza nel network europeo sull'edizione digitale scientifica DiXiT. I suoi interessi di ricerca vertono sui rapporti fra cultura e tecnologia, geopolitica della rete, teoria e didattica della scrittura, filologia digitale e applicazioni dell'informatica alle discipline testuali. Fra i suoi libri: Manuale di scrittura (con F. Cremascoli), Bollati Boringhieri, 1998; Scrittura e filologia nell'era digitale, Bollati Boringhieri, 2003; e con T. Numerico e F. Tomasi, L'umanista digitale, Il Mulino, 2010. Un'edizione in accesso aperto, aggiornata e ampliata, è apparsa in inglese nel 2015: The Digital Humanist. A Critical Inquiry (Punctum 2015). Dal 2008 è impegnato con progetti sul campo sulle tematiche dell'intercultura e collabora a progetti educativi e culturali in India e Nepal con la Onlus Centro Studi Platone (www.ilmondodelleidee.it). Ha curato il volume La coscienza. Un dialogo interdisciplinare e interculturale (Istituto di Studi Germanici 2018). Fra i suoi ultimi libri si segnalano: 1) Per una critica del testo digitale. Letteratura, filologia e rete (Bulzoni 2018); 2) la cura di Global Debates in the Digital Humanities (https://www.upress.umn.edu/book-division/books/global-debates-in-the-digital-humanities)
Insieme a Paolo Sordi cura dal 2001 la rivista online di culture digitali infolet.it.