Prof. GIORGIO PINO
Qualifica
Professore Ordinario
Settore Scientifico Disciplinare
IUS/20
Telefono
0657332545
Cellulare aziendale
81985
Email
giorgio.pino@uniroma3.it
Indirizzo
Via Ostiense 161
Struttura/Afferenza

Dipartimento di Giurisprudenza

Cariche e responsabilità

Coordinatore Collegio dei docenti corso di dottorato di ricerca Law & Social Change: The Challenges of Transnational Regulation
Componente Senato Accademico Rappresentante dei professori dell'Area 7
Componente Commissione Didattica

Altre informazioni
Curriculum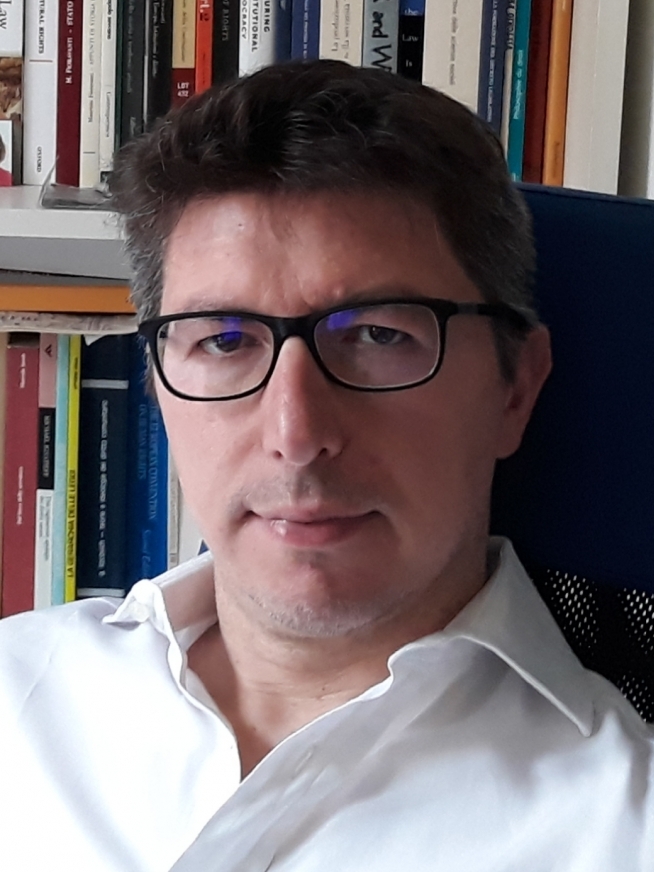 Qualora le informazioni riportate a lato risultino assenti, incomplete o errate leggi le seguenti istruzioni
Per telefonare da un edificio dell'Ateneo all'altro SE il numero unico inizia con "06 5733xxxx" basta comporre le ultime quattro cifre del numero esteso.
Profilo
INSEGNAMENTI
Prodotti della ricerca
Avvisi
Ricevimento e materiale didattico
Profilo
Titoli e cariche
Professore Ordinario di Filosofia del diritto. Ha conseguito il Dottorato di ricerca in "Diritti umani" (Università di Palermo), e Master a Bruxelles (European Academy of Legal Theory) e all'Università di Bologna. Visiting fellow presso la Columbia University (New York, 2007), la Oxford University (2009), e lo European University Institute (Fiesole, Fernand Braudel Fellow, 2013). Professeur invité presso l'École de droit, Université Paris 1, Panthéon-Sorbonne (2013, 2014). 
Condirettore della rivista Diritto & Questioni pubbliche e delle collane Ethos/Nomos e Ultima ratio. Filosofie del diritto penale. Docente nel Master Global Rule of Law and Constitutional Democracy (Università di Genova).
Componente del Consiglio scientifico della Società Italiana di Filosofia del diritto, e dello Executive commitee della IVR - Internationale Vereinigung für Rechts- und Sozialphilosophie. 
Didattica
Filosofia del diritto (canale P-Z)
Logica e argomentazione giuridica (canale P-Z)
Teoria generale del diritto
Ulteriori informazioni sui corsi si possono trovare nel sito
https://www.giorgiopino.net
Informazioni su attività seminariali e convegnistiche di ambito filosofico-giuridico si possono trovare alla pagina
https://www.giorgiopino.net/filosofia-del-diritto--roma-tre.html
Ricerca
Gli interessi di ricerca del Prof. Giorgio Pino ruotano principalmente attorno alle seguenti tematiche: teoria dei diritti fondamentali, teoria delle fonti del diritto, costituzionalismo e teoria costituzionale, interpretazione e ragionamento giuridico, problematiche filosofico-giuridiche attinenti alle nuove tecnologie
Per maggiori informazioni si può consultare il sito
https://www.giorgiopino.net