Dott.ssa DANIELA VERENA HUBER
| | |
| --- | --- |
| Qualifica | Ricercatore tempo det. Legge 240/2010 |
| Settore Scientifico Disciplinare | SPS/04 |
| Email | danielaverena.huber@uniroma3.it |
| Indirizzo | Via Gabriello Chiabrera 199 |
| Struttura/Afferenza | Dipartimento di Scienze Politiche |
| Altre informazioni | Curriculum |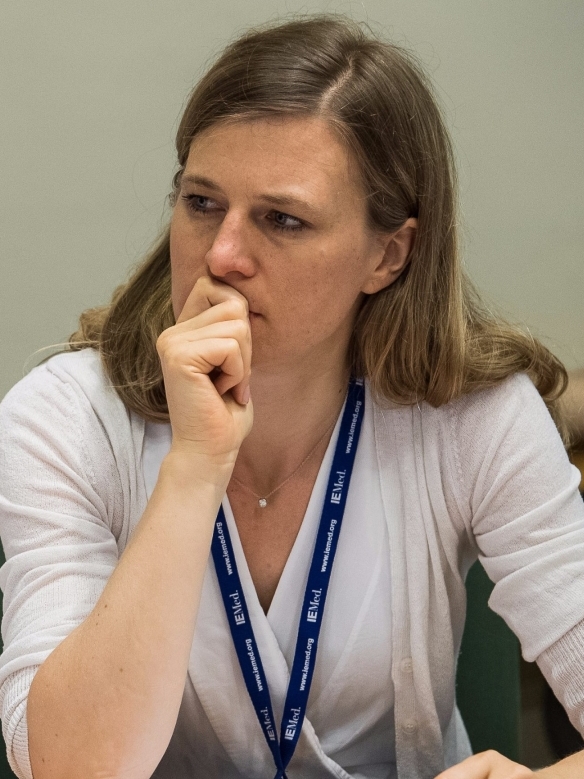 Qualora le informazioni riportate a lato risultino assenti, incomplete o errate leggi le seguenti istruzioni
Per telefonare da un edificio dell'Ateneo all'altro SE il numero unico inizia con "06 5733xxxx" basta comporre le ultime quattro cifre del numero esteso.
Profilo
INSEGNAMENTI
Prodotti della ricerca
Avvisi
Ricevimento e materiale didattico
Profilo
Titoli e cariche
Daniela Huber è RTD-B presso il Dipartimento di Scienze Politiche dell'Università Roma Tre. È consigliere scientifica del Programma Mediterraneo, Medio Oriente e Africa presso IAI, che ha guidato dal 2019 al 2022, e co-editor di The International Spectator. Ha coordinato scientificamente il progetto MEDRESET (2016-2019) finanziato dalla Commissione Europea Horizon 2020, ed è stata coinvolta come co-workpackage leader nei progetti Horizon Europe e 2020 SHAPEDEM-EU, BRIDGES ed EU-LISTCO, nonché il Jean- Rete Monnet EUMENIA. I suoi interessi di ricerca includono le teorie e le metodologie dell'IR, le relazioni internazionali e la politica contemporanea in Medio Oriente, nonché la politica estera dell'UE e degli Stati Uniti e il loro ruolo nei conflitti in Medio Oriente. Su questi temi ha pubblicato due monografie (Palgrave e State University of New York Press), 15 articoli peer-reviewed, sette libri editi, sei capitoli di libri e numerosi articoli di ricerca e commenti. Ha lavorato per le Nazioni Unite e la Fondazione Friedrich Ebert in Medio Oriente e ha svolto un'ampia ricerca sul campo nella regione poiché ha vissuto per cinqe anni a Gerusalemme e ha organizzato/partecipato a workshop e conferenze in Iran, Giordania, Libano, Marocco, Tunisia e Turchia.